While health has me taking it easy, I am enjoying my freedom with junk food, cheeseburgers, brownies, (very healthy indeed, the Wegmans GF brownie mix contains a stick of butter!) and whatever else I want. Because I made a deal with myself. Along with looking up recommendations on adding calories & seeing a nutritionist, as well as deciding on adding in Ensure (I'm not a big lover of gritty milkshake.) if I crave it (like today, I wanted cinnamon toast all day) I am giving it to myself.
No, we do not have a guaranteed right to happiness. We have a right to chase after it, and that is what I am doing. See me run. See me fight. See me party!
Enjoy, no matter what you do. Be safe!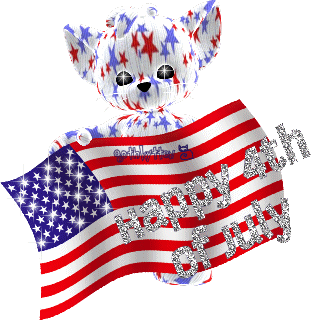 glitter-graphics.com